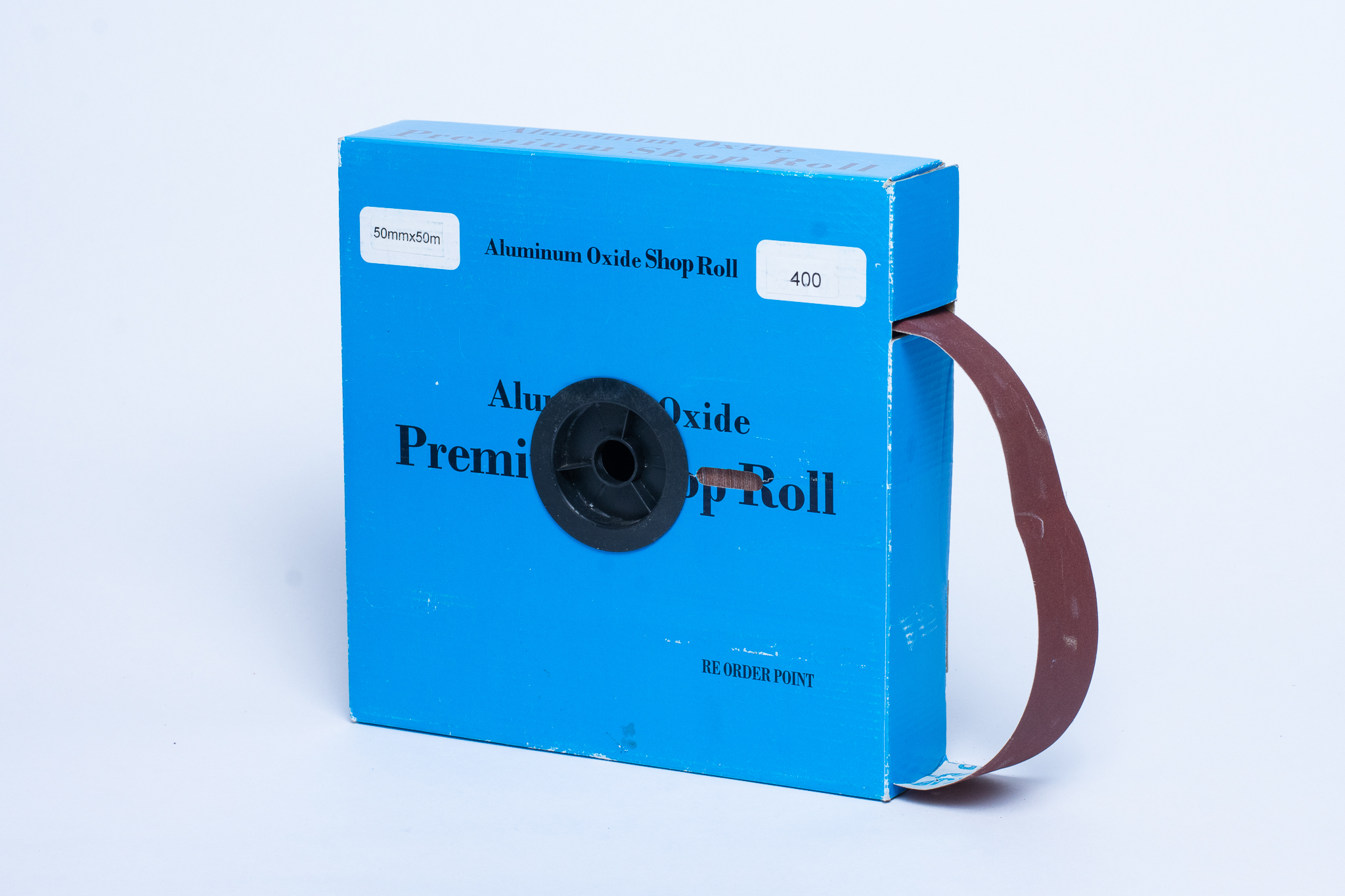 PREMIUM SHOP ROLL / HANDY ROLL
Also called Emery rolls, they are typically used for polishing lathe turnings, rolls and cylinders, light deburring, blending machine tool marks, removing rust and scale, and fine sanding and polishing. Cloth rolls are used for hand or machine sanding and have substantially more strength than paper rolls.

The economy roll has a more flexible backing cloth than economy.