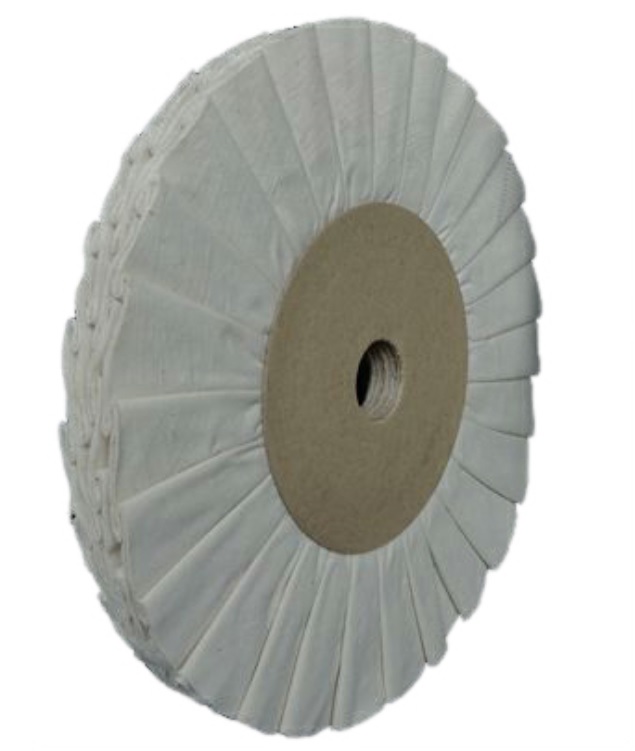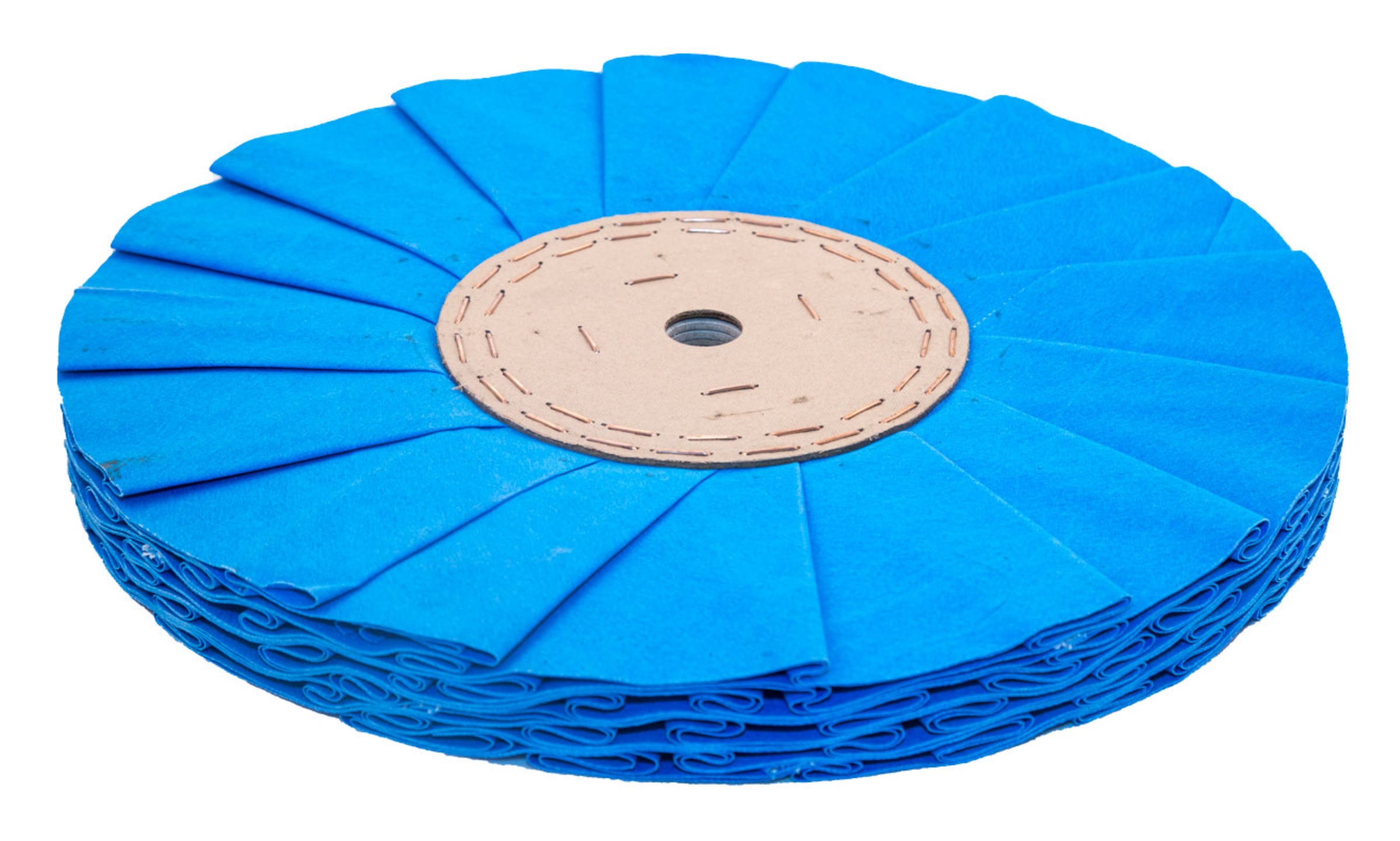 Designed for use on either manual or automatic machines. This buff is suitable for use on both flat surfaces and highly formed workpieces, e.g. taps, water fittings and pots, due to the deep and flexible folding assembly.
This buff contains far more material than standard buffs and is most popular universal cotton polishing buff. It is available in three different constructions to suit the particular operation.
This buff is used with a final finishing compound such as our SF (White) Bar and Blue Hi-Finish Bar. It is suitable for last stage of polishing process.