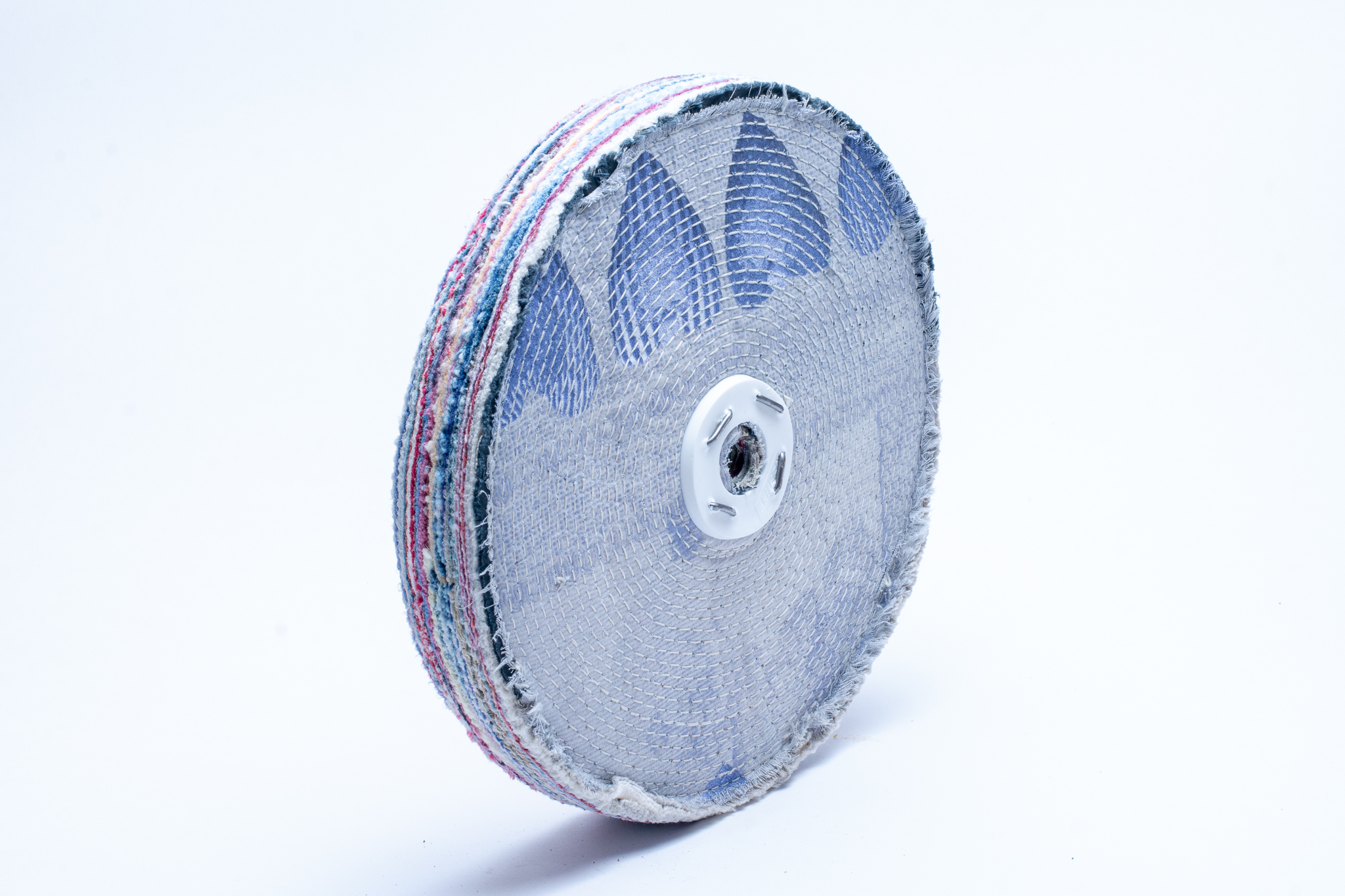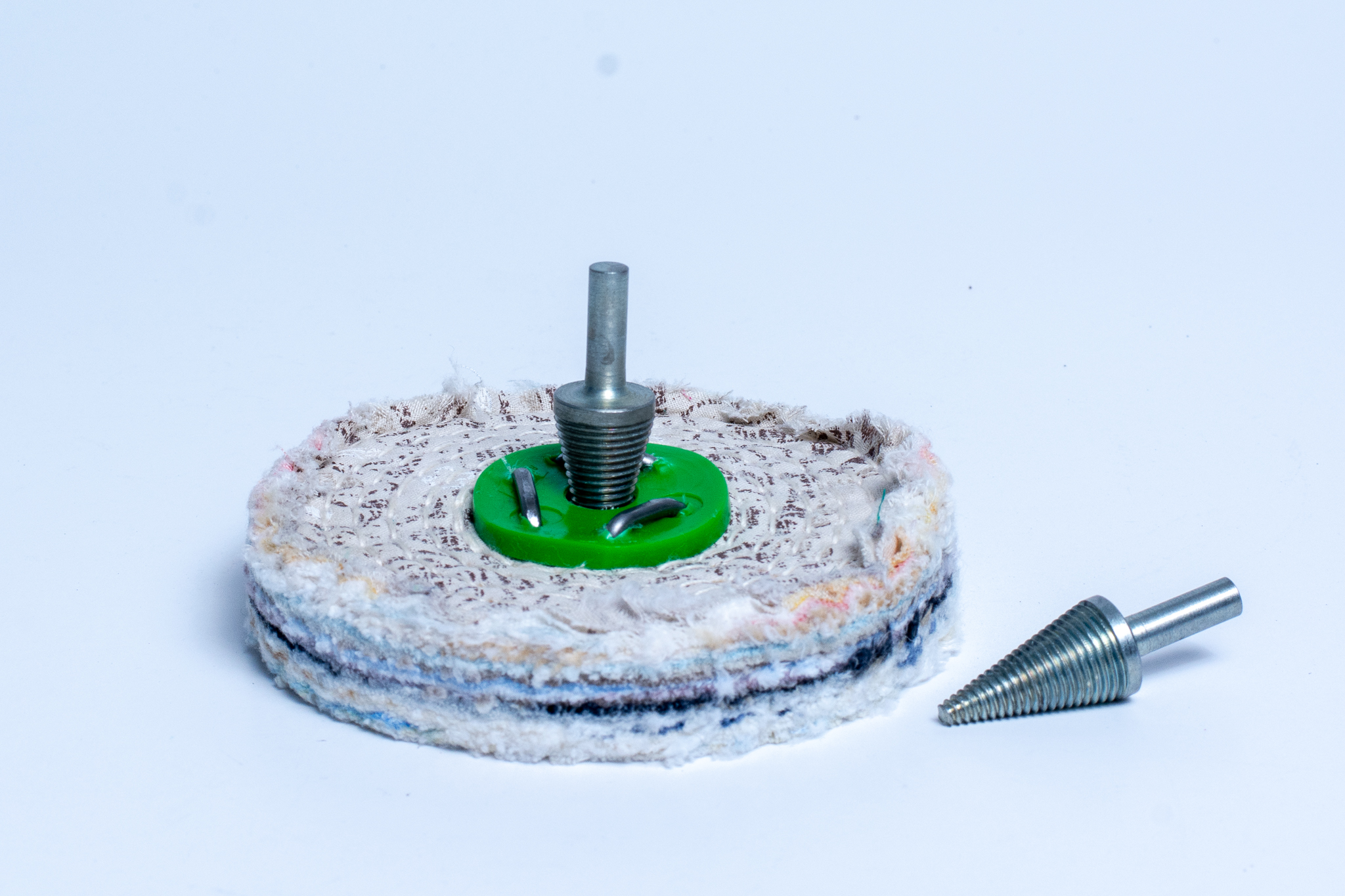 Designed for use on manual automatic machines. General purpose buff made of cotton material, stitched for greater rigidity.
It is used to achieve a bright finish on all metals. This buff is used with a final finishing compound such as our SF (White) Bar, Brown Bar and Blue Hi-Finish Bar.
It is suitable for last stage of polishing process.