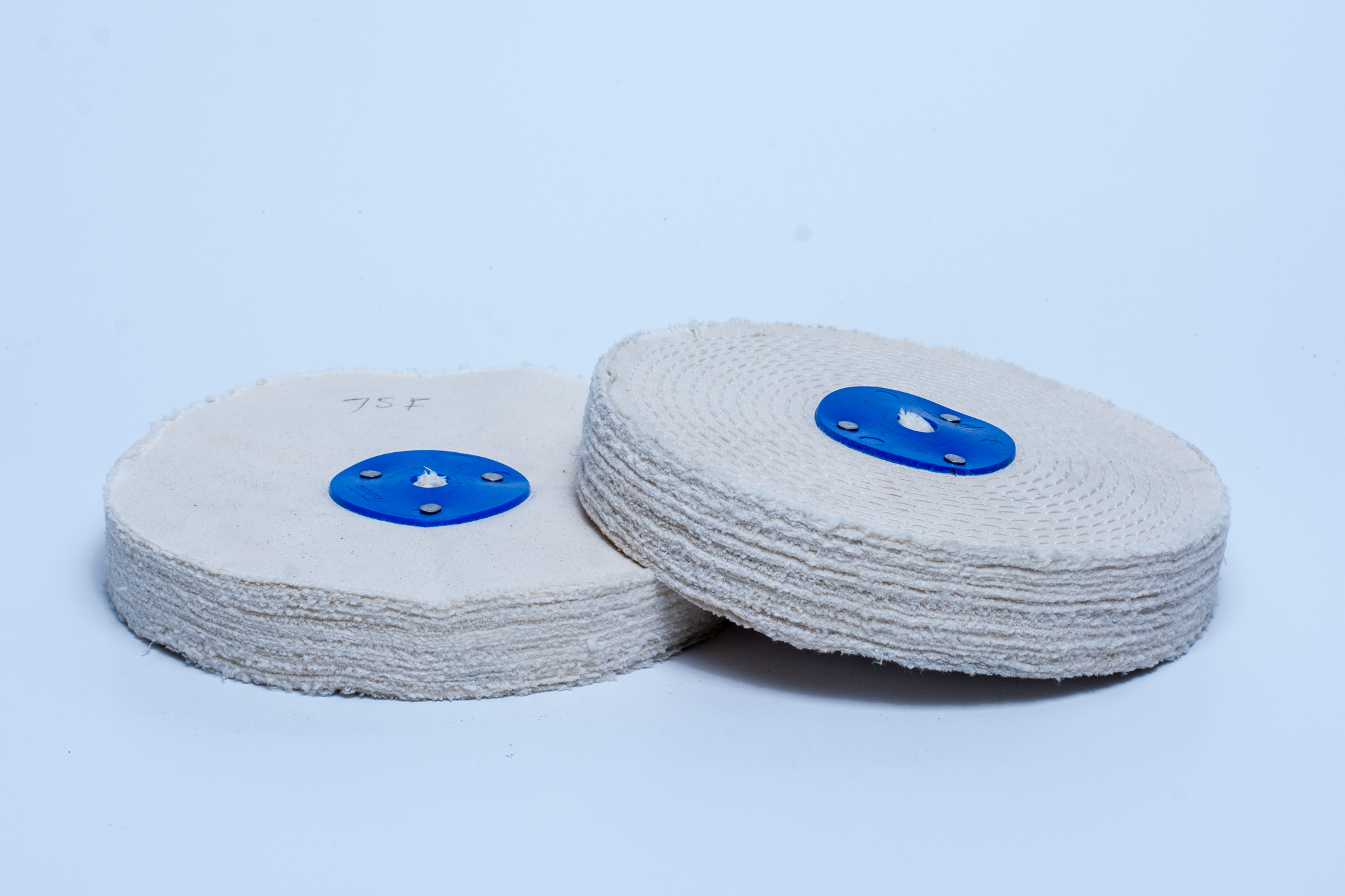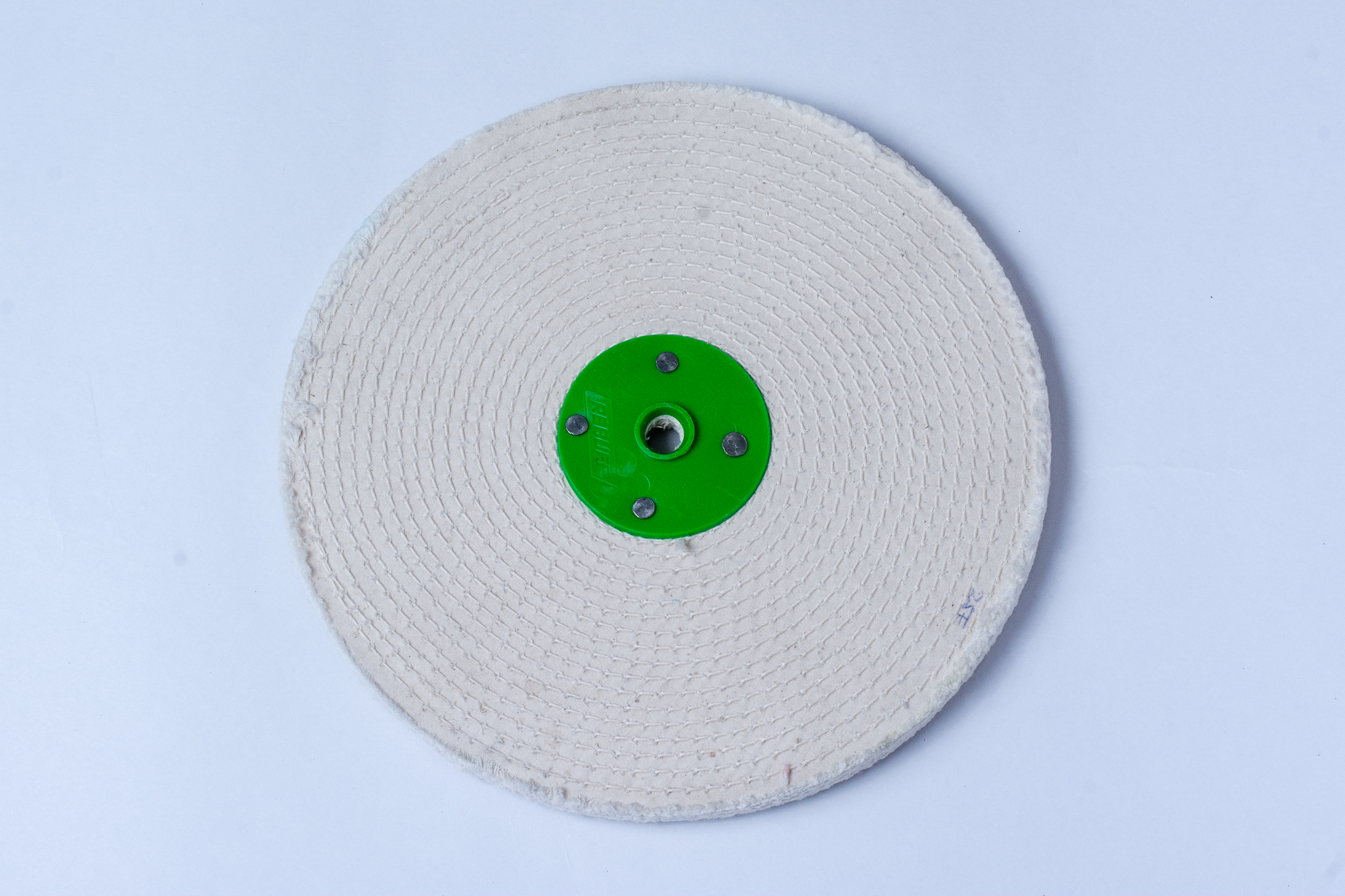 A high quality flexible buff designed for use on manual machines. Special purpose buff made from high quality cotton, obtainable in stitched or unstitched form.
This buff is used extensively in the electroplating industry, and for non-ferrous metals and stainless steel, where an ultra-high gloss finish is required.
This buff is used with a final finishing compound such as our SF (White) Bar and Blue Hi-Finish Bar. It is suitable for last stage of polishing process.