The Finest In Metal Finishing Products!

We are the oldest and most experienced company in the manufacturing and supplying of buffing and polishing materials in South Africa. Rebuff products are also exported to many countries around the world.
The benefit of our experience and technical skills in these fields are reflected in highly specialized and diversified range of polishing materials found in this website, which we believe to be the finest selection available.
Our range of products include a variety of Cotton and Sisal, Air Flow and Impregnated buffs (mops), Coated Abrasives, Non-woven (Scotchbrite) Abrasives and Polishing Compound.
Our technical staff are at your disposal to ensure that the greatest economical use of our products is achieved at all times.
We stand ready to be of service to you.


HANDY ROLLS
We have a new range of high quality and affordable handy rolls. The size for these rolls is 50mm x 50m. The available grits are from coarse P40 to finer P320.
VELCRO DISCS
Available in size 125 and 150mm. Our range includes gold, basecut and film. We have both dry and wet application velcros. You have the option to choose from the no hole or velcros with holes.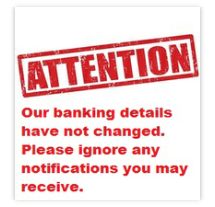 Professionally made reflex wheels. We have a wide variety of sizes and grit sizes to suit any application you may have in mind.